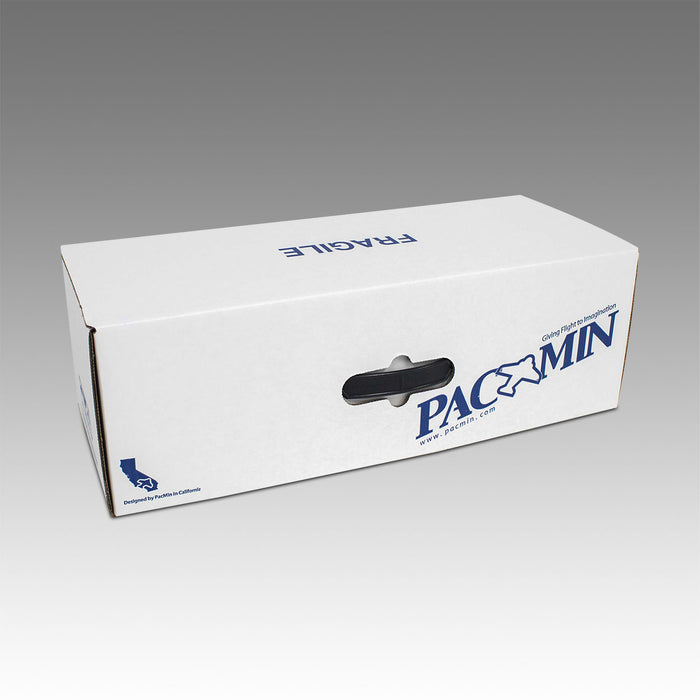 Replacement Box
Sale
Sale
Duties and taxes not included
Pacmin Model Replacement Box and Foam Set.

Official The Model Shop / Pacmin box and foam set with carrying handle. Each foam set is die-cut to conform to your model. Because of this, yours may be a different size/configuration than what is shown in the photos.  
Our boxes are designed to fit most Pacmin models which ship with horizontals and wings detached. Some models may ship with horizontals attached and this will be reflected in the foam set.
Please note, models that were not produced by The Model Shop / Pacmin will not fit these boxes. Some modifications will be required.
Boxes ship within 2 to 4 business days, depending on availability. If your box is out of stock, our team will contact you with a new estimated ship date. 

A cleaning cloth and Owner's Guide are included. Replacement boxes do not include The Model Shop box sleeve.
For common questions about our box and foam sets, please visit our FAQs page.
If you require a box for a model that we do not sell in our store, please contact us for confirmation before ordering.