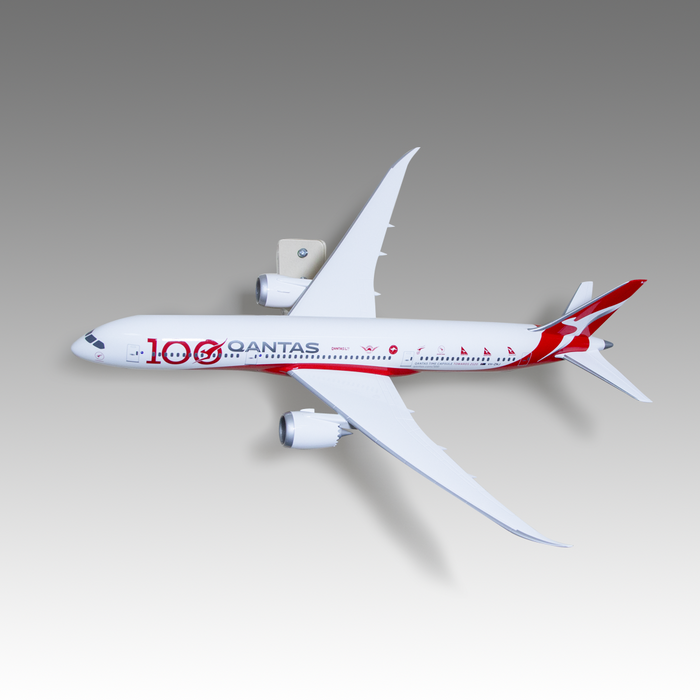 Wall Display Mount
Sale
Sale
Duties and taxes not included
PacMin wall display mounts were developed to provide an alternative to traditional desktop display. The unique shape of these mounts allows the model to be displayed on a bank giving the model the appearance of flight. Mounts are designed for nose left display.
PacMin wall display mounts come in two sizes, small and medium. Made from clear acrylic to blend into the environment.
Small mounts support models up to a wingspan of 15" / 38cm.
Medium mounts support models up to a wingspan of 28.5" / 72cm.
If you have any questions about whether the PacMin wall display mount will fit your model, please reach out to our team and we would be happy to answer any questions you may have.

Disclaimer:
This product includes a wall display mounting bracket, 2 wall anchors, 2 mounting screws, and a thumbscrew to attach the model to the display mounting bracket. Wall mount screws use 5/16" size drill bit.
PacMin is not responsible for damage due to incorrect mount installation or display of models outside the recommended size/weight range. The included hardware and screws they may not be appropriate to all situations and wall types. We are not responsible for damages/issues caused by using the incorrect mount.